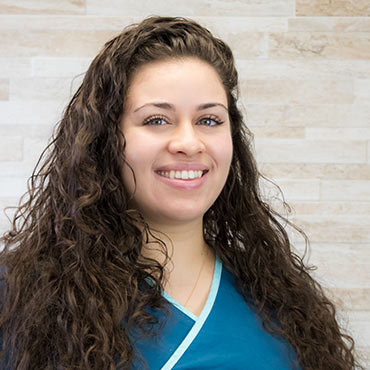 Orthodontic Assistant
I've always had a strong interest in Orthodontics ever since I graduated from Dental Assisting school 6 years ago. It was nearly impossible to find an orthodontic office hiring though when FINALLY an opportune moment arose with Burlington Orthodontics.
I'm so privileged to be a part of this family as they make every day enjoyable to be at 'work'. I look forward to coming in every morning knowing I'll have a first-class team to work beside, that stays positive, encouraging & brings a great sense of humor to help the days fly by!
When I'm not with my Dental family, I enjoy spending my free time reading, cooking, being with my turtle Diego and cat Sylvester & being out in nature with my fiancé Roberto.