Breath Easy at Burlington Orthodontics
We want every patient walking into our office to have absolute peace of mind that everything in our office, right down to the very air they breathe, meets the most rigorous patient health and infection control standards.
To us, your health, safety, and peace of mind are worth it!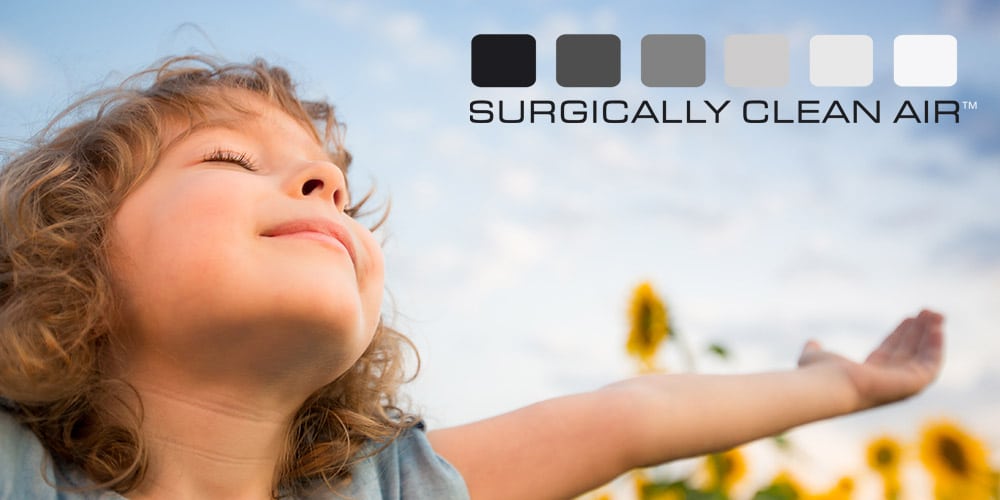 Burlington Orthodontics is committed to the health and safety of all our patients. We follow the highest standards of hygiene and sterilization in our office, and with the two Jade Air Purifier units serving our clinical and waiting areas, we are going beyond sterilizing the surfaces and instruments that we use and actually cleaning the air that we are breathing! As a dental facility, we aim to keep our air as clean as possible to prevent airborne disease transmission.
The Surgically Clean Air (SCA) system is the best of the best, it is the top-of-the-line when it comes to air filtration. The Jade Air Purifiers from SCA are designed to use short-wave ultraviolet light (UV-C light) to inactivate airborne pathogens and microorganisms. As air is forced through the device, it passes UV lamps, which directly attempt to disinfect the air by means of germicidal irradiation (destroying viruses, bacteria, and fungus).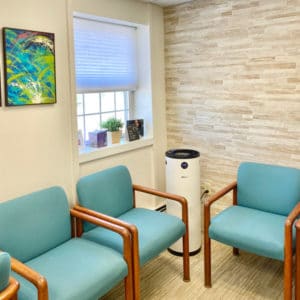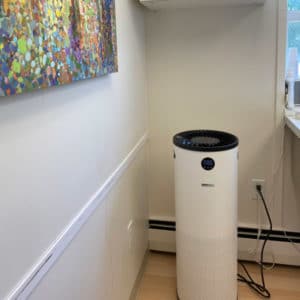 What Sets Surgically Clean Air Apart?
• The system doesn't just filter pollutants, germs, and other damaging toxins: it destroys them.
• These new purifiers offer a medical-grade 6-stage filtration system (far beyond what is found in common commercial and residential air filters, usually 1-3 filtering platforms). This Six-Stage Filtration and Sterilization system is designed to grab all harmful particles, big and small, and packs enough power to constantly scrub every inch of the office.
• What's more, the Surgically Clean Air system operates whisper-quiet. The developers of SCA specifically created a noise-canceling design through sound-damping. This allows the unit to operate at no more than approximately 55 dB.