Dr. Daniela Toro attended Boston University School of Dental Medicine and obtained her Certificate in Advanced Graduate Studies in Orthodontics and Dentofacial Orthopedics, a Master in Sciences in Dentistry, and a Doctor of Dental Medicine degree with high honors. Dr. Toro is originally from Caracas, Venezuela, where she received her Doctor of Dental Surgery degree from the Santa Maria University in 2006, where she graduated first in her class of over 149 dentists.
Dr. Toro held the position of Clinical Instructor in the Orthodontic Department of the Boston University School of Dental Medicine. Dr. Toro is also a Diplomate of the American Board of Orthodontics. She is the only Board Certified Orthodontist practicing in Burlington, MA. She has published several scientific articles on orthodontics and presented her research at professional meetings.
Dr. Toro met Dr. Fertman when he was her orthodontic faculty and mentor at Boston University, it was a great match! After Dr. Toro's graduation they worked together for 4 years before Dr. Toro bought his practice, now called Burlington Orthodontics. It was a very easy transition as they both share the same patient's goals and interests, and orthodontic techniques.
Outside of the office she enjoys spending time with her daughters Sofia, Emilia, and Daniela, her husband Cesar and her large extended family (Dr. Toro has an identical twin sister that lives here too, you might see her around!). She also loves running with her husband. They finished the 2013 Miami Marathon and the 2012 Boston Half Marathon, now she runs behind her kids!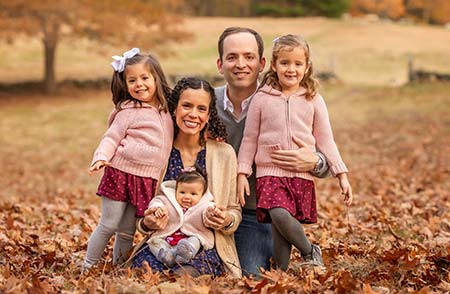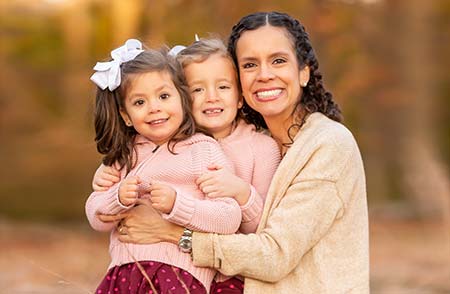 Dr. Toro is bi-lingual, speaking both English and Spanish.
"I love what I do. I am so lucky to be an Orthodontist! My work allows me to not only improve someone's smile, but also boost my patient's self-esteem. It is so wonderful to be part of this transformation. I also appreciate that my specialty allows me to interact with my patients for a long period of time. These relationships are one of the reasons I became a dentist. As an orthodontist, I enjoy treating patients of all ages. Adult patients are so grateful, they have been waiting for a long time to improve their smile. And with children and teenagers patients, I love to observe the change in their bites and how they grow into incredible young adults!"